VSAAB -- The Vintage SAAB Information Source!
The VSAAB Classifieds
Vintage SAAB Automobiles, Parts & Accessories
Sponsored in part by

The VSAAB Classified Ads
3 pictures, 3 paragraphs, 3 months... $15.00
---
Vintage SAAB Services
For less than the cost of a one day ad in the local newspaper, you can advertise your SAAB or SAAB parts and accessories here for up to three months! Contact Chris for details! Also, for later model Saab classifieds, check out The San Diego SAAB Owner's Group!
---
SAAB V4 Frame Repair Service
The Moonlight Garage (Lee, NH USA)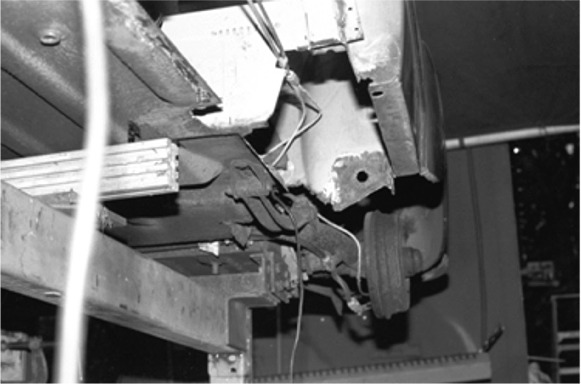 Out with the old, rotten section. Car is supported on rolling frame jig.
Frame is secured to maintain alignment with structural member removed.
New frame section, with floor patches at either end.
16ga steel, spot-welded along seams. Available as one piece,
with floor seam not welded, or in individual panels ready to seam or spot-weld.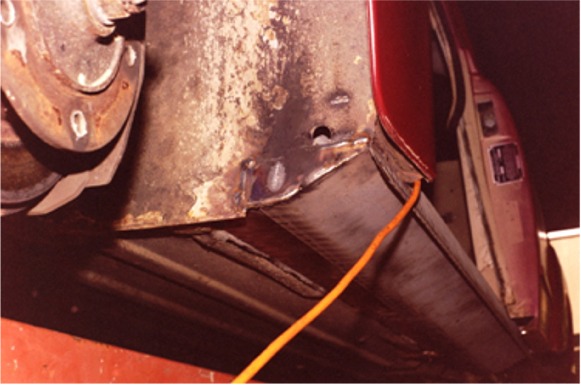 New section installed, spotted and seam welded to reflect original construction.
---
Approximate time, one side, removal and replacement = 22 hours. Actual time may be considerably less, depending on original condition of chassis. Does not include finish painting. Approximate cost of metal and outside fabrication = $125.
The Moonlight Garage
Erik Beckman, Proprietor
90 Harvey Mill Road
Lee. NH 03824
(603) 659-2366 voice

Email: beckmannag@yahoo.com
Submitted 4/5/06
---
J&B Imports (Orange, California USA)
Expert service on all models and all years of SAAB and Volvo. Two-stroke and V4 drivetrain rebuilds, turbo repair, high-performance modifications & parts.

Bud Clark
J&B Imports
2296-A N. Batavia Street
Orange, CA 92865

(714) 282-7378 voice
(714) 282-0457 fax

Email: budclark@annexusit.com

Back to the VSAAB Classifieds Menu
---
For non-vintage (Saab 900 & later) classifieds, be sure to check out
The San Diego SAAB Owner's Group Classifieds!
---
| | |
| --- | --- |
| | Help keep VSAAB alive and well! Click the icon to use PayPal for your donation, and THANK YOU! |
---
All product and trade names mentioned on this site are the trademarks of their respective companies.
©VSAAB, 2006 All rights reserved. VSAAB is not affiliated with SAAB Cars USA or SAAB Automobile.
"VSAAB" is a trademark of the San Diego SAAB Owner's Group, San Diego, California USA.
No recommendations are expressed or implied here.
Last modified: July 01, 2021